Opening Night Party at PAMM featuring Electric Punanny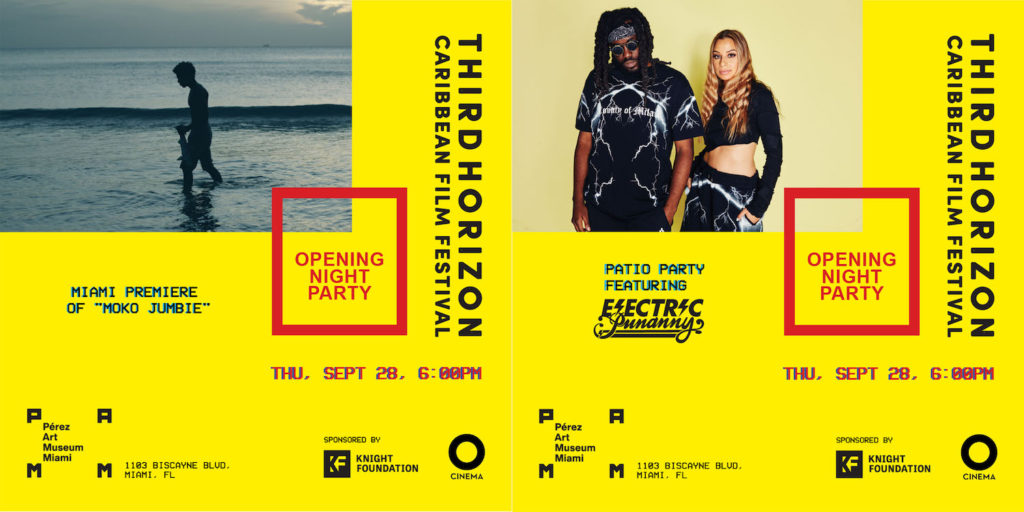 Venue:
Pérez Art Museum Miami
1103 Biscayne Blvd, Miami, FL 33132
---
Date: September 28 2017
Time: 7:30 pm
---
Following our screening of "Moko Jumbie" at Pérez Art Museum Miami, we'll be heading out to the museum terrace for a session with Electric Punanny, the Brooklyn-based DJ duo of MeLo-X and Jasmine Solano. The crew's eclectic and diverse mixes fuse dancehall, reggae, soca and house for a perspiration-inducing session. MeLo's recent Grammy nomination for his production work on Beyoncé's most recent album "Lemonade" has also set the stage for original music from the duo such as their new single "Tiger's Eye" featuring Afro-house/UK funky singer Donae'O and "Gymnastics on Fire" featuring The.Wav.
Free with regular museum admission or all-access festival badge. Patrons who bring hurricane relief supplies will also receive free admission.
Opening Party: 7:30 pm
---
Presenters
---